Alesia Latson
Alesia Latson has been studying and practicing leadership and organizational development for more than 20 years. She has held management and organizational development roles in large financial services organizations, healthcare, and government. Through expert facilitation and personal coaching, Ms. Latson has worked with hundreds of leaders at all levels to expand their management and leadership effectiveness.
Ms. Latson is well known for her exceptional skills as a facilitator and coach. Her client list includes: EMC, Fidelity Investments, McDonald's, General Electric, Teradyne, Bright Horizons, Marriott, Pfizer and Blue Cross Blue Shield.
Ms. Latson holds a master's degree in Training and Development from Lesley University and a bachelor's degree in psychology from the University of Illinois. She is a former adjunct faculty member of Lesley University and Bentley College, and a regular guest speaker at Babson Executive Education, MIT Sloan School of Business and the University of Michigan's Ross Business School. She is also co-author of the book More Time for You — A Powerful System for Organizing Your Work and Get Things Done.
Barbara Logan, PhD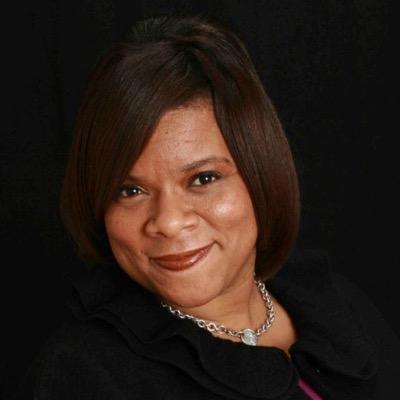 Barbara Logan, is the Trainer and Consultant for the Efficacy Institute, a Massachusetts-based not-for-profit training and consulting organization committed to developing all children to high standards, especially children of color and the economically disadvantaged. She brings more than 17 years of dedication and education experience ranging from classroom to administration at the K-8 school level, as well as professional development and execution support services for teachers, principals and superintendents.
Ms. Logan has served children of the Milwaukee Public Schools District in roles of classroom teacher, technology teacher and implementer of school programs. During that time, she became acquainted with the work of The Efficacy Institute, where she acquired certification as an Efficacy Practitioner for Milwaukee Public School District. Prior to joining the Efficacy Institute, Ms. Logan served as assistant principal.
As a certified trainer in areas of Efficacy, Compass Technology, Target Teach and Koalaty Kid, American Society for Quality's Educational Division, Ms. Logan has facilitated professional development with educators across the country in seminars and conference settings.
She holds a Master of Education degree in Curriculum and Instruction from University of Wisconsin in Milwaukee and bachelor degrees in Education and Psychology from Lakeland College in Sheboygan, Wisc.
Beverly Edgehill, Ed. D.
Dr. Beverly Edgehill is a veteran leadership and executive development professional with more than 25 years of experience working in Fortune 500 companies. As President and CEO of The Partnership, a non-profit leadership development and career mentoring organization, Beverly's focus is on developing leaders for increased impact and guiding them in their transition to executive level positions. She also convenes CEOs and executive teams to identify actions they can take to groom high potential individuals for future leadership roles.
Dr. Edgehill is also a regional selection panelist for The White House Fellows program and is featured in a Harvard Business School case study highlighting her transition into the role as President and CEO of The Partnership, Inc.
Dr. Edgehill received her doctorate in Adult and Organizational Learning from Columbia University's Teachers College. Her research interest is on how professional businesswomen learn to have career success.
Bidhan "Bobby" Parmar
A
ssistant Professor Bidhan ("Bobby") Parmarr teaches First Year Ethics and a Second Year elective on collaboration at the Darden School of Business. Parmar's research interests focus on how managers make decisions and collaborate in uncertain and changing environments to create value for stakeholders. His work helps executives better handle ambiguity in their decision making. His recent research examines the impact of authority on moral decision making in organizations. Parmar's work has been published in Organization Science and the Journal of Business Ethics.
Parmar is a fellow at the Business Roundtable Institute for Corporate Ethics and the Olsson Center for Applied Ethics. Prior to teaching at Darden, Parmar taught at the U. Va. McIntire School of Commerce.
Parmar lives in Charlottesville with his wife and two daughters.
Cheryl Jones
Cheryl Jones is the President of Jones & Associates, Inc., which focuses on providing individuals and organizations with strategies and solutions to bring out their best performance and affect positive change. Ms. Jones started the company to live her passion for teaching and inspiring others to become leaders who can transform corporate America into a business environment where employees of all diverse backgrounds can experience extraordinary success. Her areas of expertise include:  leadership; culture; complex systems; change management; recruitment; diversity and inclusion. She is an outstanding trainer who creates excitement, involvement and commitment among her participants.
Ms. Jones has been a staff trainer for NCCJ Dismantling Racism (Any town Youth and Leaders Programs) and the Focus St. Louis Leadership Program. She has customized many programs for clients such as Frito-Lay, Ralston Purina, Citigroup, Sara Lee, Nestle Purina, Pepsi Americas, Tyco, Healthcare, AT&T, Anheuser-Busch and NASA.
As a former senior sales/training executive, Ms. Jones was responsible for a number of leadership and sales management training programs. She played an integral role in developing a talent management and training program for leaders at Bristol-Myers Squibb. Ms. Jones is a seasoned professional with experience in project management, sales/sales management, executive coaching and training. She is a graduate of Howard University and has completed Executive Programs from Tuck School of Business at Dartmouth. She is a member of the International Coaching Federation, National Speakers Association and National Black MBA.
Lethia Owens
Lethia Owens is the founder and CEO of a successful personal and organizational development firm called Next Level Branding & Marketing. She has served organizations across the country for more than 15 years, working with them to create great leaders and engaged followers who are empowered to deliver increased performance and profits. As a certified corporate coach, information-technology expert and business authority, she is one of a prestigious group of women who have made it to the top.
Ms. Owens uses her radio program, online TV show, high value content, dynamic keynote presentations and engaging training programs to show others that they too can achieve extraordinary things with the right skills and attitude. As a professional speaker, she has dedicated her life to energizing business professionals around the world by guiding them to higher levels of performance. Through the use of real-life stories and common sense strategies, she awakens the potential in audiences to think, work and live powerfully.
Ms. Owens holds a master's degree in Managerial Leadership from National Louis University and a bachelor's degree in Computer Science from Albany State University. She is a Dale Carnegie Institute certified trainer and has earned the organization's highest achievement award.
Among Ms. Owens many professional affiliations, she is a member of the International Coaching Federation, International Federation of Professional Speakers, The National Association of Female Executives, American Society for Training and Development,  Project Management Institute, and is a National African-American Women's Leadership Institute Fellow.
Narmen Hunter
Narmen Fennoy Hunter is a recognized consultant, executive coach, trainer, author, professional speaker and President and CEO of FENNOY Consulting Group, Inc. (FCG), a firm specializing in improving individual and organizational performance and results. Ms. Hunter has the ability to connect with people at all levels in a way that engages them and creates behavioral change that impacts individual and organizational performance. She is co-author of Choose to Lead: Advice, Tools and Strategies for Women from Women, author of the workbook Developing a Business Plan, and a contributing writer for the book University of Illinois YWCA — Women Making a Difference for 100 Years: 1884–1984.
Ms. Hunter is a member of the Arts and Sciences National Council of Washington University in St. Louis and has served as a trustee on a community college board, board of director member of the Greater Chicago Arthritis Foundation, Ronald House fundraising committee member, and Link Unlimited sponsor. She is also a member of the Society for Human Resource Management, American Society for Training and Development, and National Association for Female Executives.
Ms. Hunter holds a master's degree from Washington University in St. Louis and a bachelor's degree from Millikin University. She did post-graduate work at the University of Illinois — UC Labor & Industrial Relations Institute and received a Certificate in Equal Employment Opportunity (EEO) studies from Cornell University.
Rebeccah Bennett
Rebeccah Bennett is Senior Consultant for Public Policy, Planning and Organizational Development at Vector Communications Corporation, where she has spent the last ten years bringing citizens and stakeholders together to discuss and resolve public policy issues. She has worked with government, non-profit and philanthropic organizations to improve the quality of life through advancements in community and economic development, human service provision, health care delivery, urban education reform, environmental remediation and transportation planning.
At Vector, Ms. Bennett devises and manages numerous agenda-setting and decision-making processes designed to heighten community awareness, ensure meaningful community participation, and generate informed consent. She is also responsible for developing training and intelligence products around the company's core competencies, including workshop offerings in the areas of strategic planning, public engagement and communications.
In addition to her work at Vector, Ms. Bennett is founder and principal of Emerging Wisdom LLC, an organization committed to inspiring greatness, facilitating growth and advancing human potential, where she supports individuals, groups, organizations and communities in building the capacities they need to initiate and sustain positive change.
Ms. Bennett is a member of the International Association of Facilitators and the International Association of Public Participation. She holds a master's degree in Public Policy from the University of Michigan School of Public Policy and a bachelor's degree in Political Science from Swarthmore College.
In addition to her professional activities, Ms. Bennett serves as a mentor to local college, high school and elementary school students through both Mentor St. Louis and Boys Hope Girls Hope of St. Louis. She also serves on the board of directors of several regional non-profit organizations including the Professional Organization of Women, Boys Hope Girls Hope and Youth In Need.
Reginald F. Butler
Reginald Butler is the Founder and CEO of Performance
Paradigm LLC. He is a dynamic motivational speaker, facilitator and training designer with expertise in the areas of conflict resolution, diversity awareness and skills, multicultural recruiting, organizational change management, thinking and personality styles. He developed a guide to presentation skills for consultants, trainers and facilitators.
As a past faculty member at Miami University, Oxford, Mr. Butler instructed the Teaching IDS (Interdisciplinary Studies) course titled "Strength Through Cultural Diversity: Functioning Effectively in a Global Society."  He has also utilized his background in theater and communication to do voice over work for radio, television and educational software companies.
Mr. Butler graduated from Washington University in St. Louis with a dual degrees in Theater and Music. He has completed graduate work in Mass Communication at Southern Illinois University and holds a master's degree in Educational Administration from Xavier University in Cincinnati.
Susan Hodgkinson
Susan Hodgkinson is Principal of The Personal Brand Company®, which she founded in 1994. She is a leadership development expert, award-winning executive coach and professional speaker. Prior to starting her firm, Ms. Hodgkinson was a financial services marketing executive.
Ms. Hodgkinson is a trailblazer in personal branding. Her proprietary personal and leadership brand framework has reinvigorated professional development by providing employees with the mindset, methods and tools they need to achieve excellence and help drive breakthrough business performance. Pragmatic, market-centric and focused on personal accountability, Hodgkinson's work has benefitted dozens of Fortune 500 companies and tens of thousands of employees in the U.S, Europe, and Asia-Pacific.
Her clients include professionals and developing leaders at all levels in organizations who have significantly increased their impact, confidence and mobility through her work.
Ms. Hodgkinson's work has most recently been featured in The New York Times, Politico, Detroit Free Press, Essence Magazine, The Boston Globe, ABC News, ABC Money Matters, Fox News, Chronicle, and other major electronic media and syndicated business columns in the US and Europe. She holds her MBA from the Simmons School of Management. She is adjunct Faculty at the World Economic Forum in Geneva, The Ross School of Business at University of Michigan Babson College Executive Education and at Simmons.
She is a frequent presenter at national conferences, and has written articles for Employee Benefits News, The Merger & Acquisitions Advisor, Profiles in Diversity and Women's Business Journal. She is the author of The Leader's Edge: Using Personal Branding to Drive Performance and Profit.
William "Bill" E. Beane, PhD

Dr. William E. Beane is Senior Vice President of Client Services for Psychological Associates, where has worked for more than two decades. His main focus areas are personal and organizational effectiveness, leadership development, sales/sales management development and senior team development. He has worked with numerous multinationals implementing and sustaining organizational effectiveness and sales effectiveness initiatives and has designed and produced more than 30 custom training programs in various areas of organizational effectiveness.
Dr. Beane spent nine years as a college professor in the Psychology departments of the University of Wisconsin, Indiana University and St. Louis University. He has published numerous research articles in the areas of team effectiveness and motivation for high performance and has been a speaker for the American Society for Training and Development, The American Management Association, the Society of Human Resource Management, The Presidents' Association, and Management Centre — Europe.
Dr. Beane earned his doctorate in Social/Organizational Psychology from the University of Texas in Austin. He also holds both a master's degree and a bachelor's degree in Psychology from Illinois State University.
Jan Torrisi-Mokwa
Jan Torrisi-Mokwa founded Congruence, Inc., a Leadership Advisory firm, to help leaders develop organizations which empower people to achieve Sugnificiant results.
The effect of her work is that when leaders of the nation's best professional service firms want to define and achieve more of their vital strategic goals, then call Jan.
Prior to founding Congruence, Inc., Jan was principal and global leader of Retention and Performance Management at Arthur Andersen. Prior to Andersen, she was the Director of Curriculum Design at Boeing's Leadership Center.
With a M.A. in Industrial & Organizational Psychology, B.A. in Psychology and more than two decades of corporate leadership experience, Jan is uniquely qualified to help leaders defind and advance their most important goals.